Amid the coronavirus disease (COVID-19) pandemic, some people are at a higher risk of severe disease and mortality. These include older adults and people with underlying health conditions, among others. Children and teens may seem to be at a lower risk of death from the viral infection.
In the United States, the U.S. Centers for Disease Control and Prevention (CDC) reports 121 deaths among young people under the age of 21. Children from ethnic and racial minorities, those with underlying medical conditions, and in this age group, those between the ages of 18 and 20 are more likely to die from the severe acute respiratory syndrome coronavirus 2 (SARS-CoV-2), the virus that causes COVID-19.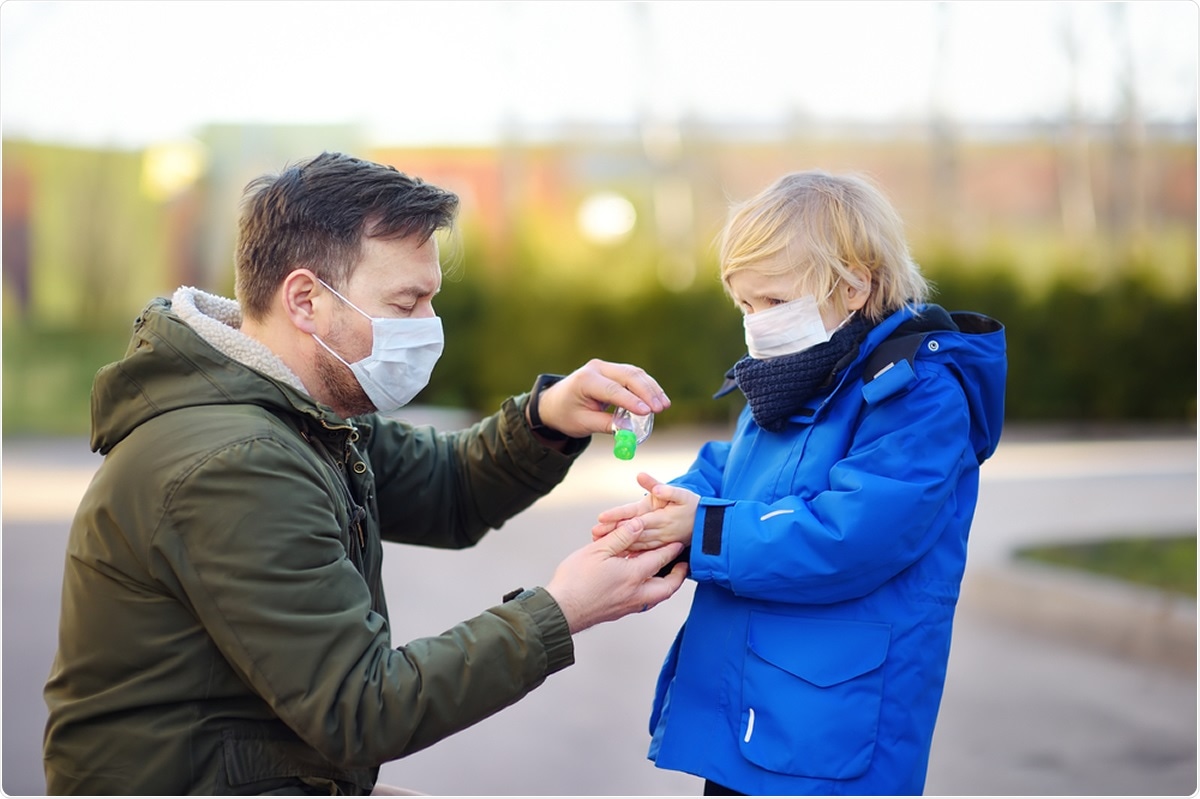 Image Credit: Maria Sbytova / Shutterstock
Younger people and COVID-19
Early in the pandemic, many health experts observed that the most vulnerable people are older, those with underlying medical conditions, and those who are immunocompromised. Younger people, especially children to young adults, seem to experience mild to moderate symptoms, and in most cases, they are asymptomatic.
Now, the report from CDC shows the extent of the COVID-19 pandemic in the United States. Among the 190,000 deaths reported in the country, only 0.08 percent or 121 were reported in those who are below 21 years old. The most recent update from the CDC also revealed that 377 children, teens, and young adults aged up to 24 years old have died from the coronavirus.
Of the reported deaths by the CDC from persons aged 21 and below, 10 percent were infants, and 70 percent were between the ages of 10 and 20. Further, Hispanic, non-Hispanic Black, and non-Hispanic American Indian / Alaskan Native people accounted for 78 percent of the deaths, while 33 percent of the deaths happened outside of a hospital.
"Persons aged <21 years exposed to SARS-CoV-2 should be monitored for complications. Ongoing surveillance for SARS-CoV-2–associated infection, hospitalization, and death among persons aged <21 years should be continued as schools reopen in the United States," the researchers explained.
The team also noted that infants, children, adolescents, and young adults, especially those from racial and ethnic minority groups, those with underlying health conditions, and their caregivers and families, need clear and consistent COVID-19 messages about wearing masks, proper hand hygiene, and physical distancing.
About 25 percent of the 121 deaths happened in previously healthy children, 75 percent had at least one underlying health condition, while 45 percent had two to more. The most common health conditions include lung disease like asthma, obesity, cardiovascular conditions, and neurologic and development conditions. 10 and 20 years old. About half of the deaths occurred in people between the ages of 18 and 20.
Of the reported deaths, 10 percent occurred among those who are below one year old, 20 percent happened in those who are between 1 and 9 years old, and 70 percent happened in those who are between
"To ensure accurate surveillance, it is important that health care providers and health departments assure follow-up for infants, children, adolescents, and young adults infected with or exposed to SARS-CoV-2 and document and report underlying medical conditions and cause of death related to COVID-19," the team added.
Global coronavirus toll
Globally, the coronavirus disease case toll has surpassed 29.68 million, while the death toll has topped 937,000. Among the countries with high number of cases, the United States has the highest case toll, reaching more than 6.62 million, while India follows with more than 5 million cases.
Brazil and Russia also report high numbers of cases, topping 4.38 million and 1 million, respectively. The other countries with skyrocketing cases include Peru, with at least 738,000 cases, Colombia, with more than 728,000 cases, Mexico, with more than 676,000 cases, and South Africa, with a staggering 653,000 cases.